George Santos announces he won't seek reelection following damning Ethics Committee report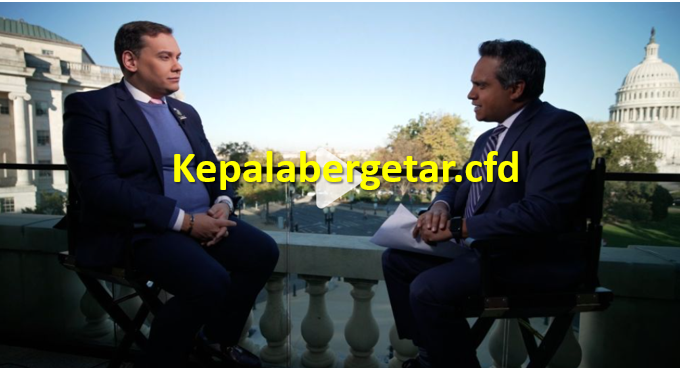 Following the long-awaited release of the Ethics Committee's investigation on Thursday, which found that there is "substantial evidence" that the New York congressman misappropriated campaign funds for personal reasons, Republican Rep. George Santos said he will not be running for reelection to the House in 2019.
Beyond the criminal charges already pending against Santos, the committee claimed to have discovered additional "uncharged and unlawful conduct" by him. It immediately forwarded the allegations to the Justice Department for additional investigation.
In relation to financial disclosure statements submitted to the House, the panel found that Santos committed "knowing and willful violations" and "knowingly caused his campaign committee to file false or incomplete reports with the Federal Election Commission."
Santos did not respond in writing to the Ethics panel's accusations, nor did he accept a voluntary interview.
However, due to Santos' propensity to assert his Fifth Amendment rights and the fact that his testimony "would have low evidentiary value given his admitted practice of embellishment," the committee declined to issue a subpoena to him.
The New York Republican, who has separately pleaded not guilty to 23 federal counts, including fraud connected to Covid-19 unemployment benefits, abusing campaign funds, and lying about his personal finances on House transparency reports, has suffered yet another setback as a result of the story.
Speaker Mike Johnson's spokesperson issued a statement stating that the investigation had "very troubling findings." Johnson urged parliamentarians, including Santos, "to consider the best interests of the institution as this matter is addressed further," according to the statement, which did not ask for Santos' resignation.
The speaker's deputy chief of staff for communications, Raj Shah, issued a statement saying, "The Speaker has reviewed the report and its very troubling findings." As members of Congress, including Representative Santos and members of the Ethics Committee, return from their Thanksgiving vacation, Speaker Johnson urges all parties to keep the institution's best interests in mind while addressing this issue further.
Supporters of expelling Santos to revive effort
A source close to the matter told CNN that House Ethics Committee Chairman Michael Guest, a Republican from Mississippi, will move to remove Santos as soon as Friday during the pro forma session. This would set up proceedings on the matter for when Congress reconvenes after its Thanksgiving break. According to individuals engaged in the preparation, the idea behind having Guest make the move is that it would be perceived as less political and allow other members more cover to support it.
Although the committee did not include a recommendation for disciplinary action in its report due to time constraints, the chairman's move will send a clear message to the other members of the Republican conference.
Santos' expulsion was endorsed by two other members of the Ethics Committee on Thursday morning.
The panel's top Democrat, Rep. Susan Wild, has voted in favor of expulsion on other occasions, but she claims she is free to abandon her impartiality now that their investigation is over.
Additionally, Rep. Andrew Garbarino, a Republican from New York and member of the committee who has likewise postponed expulsion thus far, says he would now back it.
"There is strong evidence that he took use of his position for his own benefit. "He is not worthy of holding public office," Garbarino declared in a press release.
A House attempt led by Republicans to remove Santos was unsuccessful at the beginning of November. Many MPs had voiced concerns about the possibility of removing a member who was still embroiled in a legal dispute and had not been found guilty of a crime. Santos asserted his right to "the presumption of innocence" before to the voting.
Republicans were able to stay out of the hotly debated expulsion debate in May when the House decided to forward a resolution sponsored by Democrats to the Ethics Committee.