Australia win sixth World Cup title after Head hundred sinks India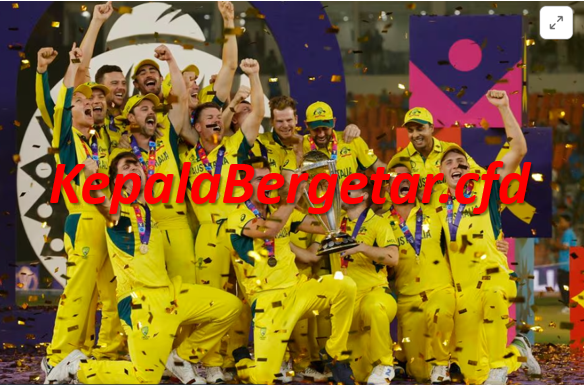 Nov. 19, AHMEDABAD, India (Reuters) – Australia defeated India, the tournament's top side, six wickets to one in the final on Sunday, thanks to opener Travis Head's incredible century. This was Australia's record-tying sixth 50-overs World Cup triumph.
After being sent to bat, India amassed a respectable 240 all out in precisely 50 overs at a crowded Narendra Modi Stadium thanks to valiant half-centuries by KL Rahul and Virat Kohli.
In a contest that never really got off the ground, Australia's top order struggled, but Head's 137 from 120 balls let them cruise home with seven overs remaining.
In the crucial summit match, the host side, which had won 10 straight games to advance to the final, lost for the first time this season, leaving the bulk of the 132,000 spectators in stunned silence.
With Head, Marnus Labuschagne had a match-winning partnership of 192. "What we've achieved today is unbelievable," a tearful-eyed Labuschagne stated.
It's the finest accomplishment I've ever had a hand in.
"India have been the team of the tournament, but you knew if you play your best cricket, you have a chance."
Earlier, Pat Cummins's choice to field, which was mostly made to avoid using a dewy ball in the dark, confused a lot of people, but Australian bowlers suppressed their rivals with some excellent fielding.
Even though Shubman Gill went out early in the final, India's skipper Rohit Sharma continued to deliver game-changing performances in their batting blueprint throughout the tournament.